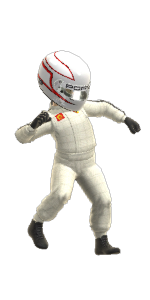 Hi, I'm Ian, one of the co-owners of the site.
I've had my Xbox for about four years, and am on my second console, having suffered the dreaded RROD back in Nov 08.
I'm usually online most nights from 9pm, family commitments permitting, an am always up for friendly games of the following:
FIFA 12 (Pro Clubs or Ultimale Team/Head To Head)
Call Of Duty: Black Ops
Call Of Duty: MW2
Call Of Duty: World At War
Call Of Duty 4
Gears of War 2/3 (Horde)
Left 4 Dead
Left 4 Dead/Left 4 Dead 2
F1 2011
Shift 2 Unleashed
Forza Motorsport 4
Need For Speed: Hot Pursuit
Please look around the site and let us know if you would like to see anything added or changed. Feel free to add me on Xbox Live and join our FIFA Pro Club if you're interested.

Happy gaming